Frequently Asked Questions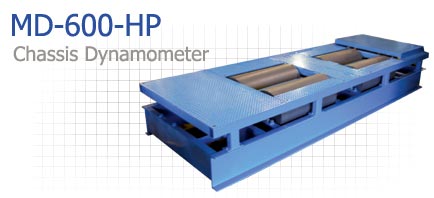 What will a Dyno Tune do for me?
A Dyno Tune optimizes your vehicle's performance, especially following modifications. Your engine management system needs to be reprogrammed to reflect hardware changes on a vehicle such as installation of a supercharger, cam, heads, intake, exhaust systems, or engine swaps. While generic mail order tunes are often available to accommodate minor upgrades or parts swaps, a Dyno tune creates tailor made programming specifically for your unique combination of modifications which is by far the best way to take advantage of your upgrades.
What are your qualifications?
Matthew has an Honors degree in Computer Science and is a Red Seal Automotive Service Technician. Tecmotion is probably the only tuning shop in the country that combines these qualifications.  Besides Matthew's extensive background in testing and control systems, he is an award winning race and show car builder, has earned both WMCA and NHRA competition licenses, and has competed in and won dozens of racing events over a long career. Tecmotion's 1990 Mustang Coupe set a new standard for naturally aspirated street legal performance, and our 33 Ford Hot Rod has won dozens of car shows in a few short years. At Tecmotion we drive and race what we sell.
How long does a dyno test take?
A typical baseline test takes a little over an hour but is charged a flat rate of one hour. Custom tuning is an open ended process that can take a few hours or span several visits. A typical tune on a street car with bolt on modifications such as a supercharger or heads/cam/intake usually takes around 4 hours. Tuning sessions are subject to a 2.5 hour shop minimum charge.
How much notice do you need to arrange an appointment?
Current lead times are posted on the home page of the web site. The summer months are busier than winter months, and summer fridays often book up further in advance than days in the middle of the week. Call us at 403-250-1820 to make your appointment today!
What dimensions must my vehicle conform to?
The MD-600-HP's 108" outer track means you can test wide vehicles such as dual wheel trucks without having to remove the outer tires. The dynamometer can accomodate vehicles with a minimum inside track of 26". Due to the hoist+dyno configuration, rear drive vehicles cannot exceed 17' from the rear bumper to the centerline of the front wheels, and front drive vehicles cannot exceed 17' from the front bumper to the centerline of the rear wheels. Please call ahead to discuss loading if you have an oversized or unusually configured vehicle. Also note that Tecmotion does not offer dyno services for diesel trucks, but will test and tunes gasoline powered trucks.
How is dyno time calculated for billing purposes?
For hourly rate customers, billing begins when the vehicle is pulled into the shop and ends when the vehicle leaves. The customer pays the hourly rate for any setup time including strap down and installation of sensors, and for the time required to remove any installed sensors. Hourly customers pay in half hour increments with a minimum charge of 2.5 hours except for baseline power/torque tests. Flat rate services include any setup time that is required.
Is the dynamometer testing procedure dangerous for my vehicle?
The testing procedure is no more dangerous than operating the vehicle on a race track within the same RPM range. Any vehicle may be tested to destruction if its safety limits are exceeded, and it will be up to the customer to specify testing limits which are acceptable for the vehicle. Tecmotion is not responsible for any damage to customer vehicles while in the shop, and all customers are required to sign a waiver in order to participate in dynamometer testing.
Can I perform parts swaps on the dynamometer?
Yes, however it is best to provide advanced notice that you intend to swap parts on the dyno so that an appropriate amount of time may be allocated. It is also the responsibility of the customer to bring any tools that are required for the proposed parts swaps. Customers will be billed the standard dyno time rate for the duration of the vehicle's stay in the shop even if a large portion of that time is spent swapping parts. Tecmotion may install parts for you by special arrangement, but installation is not a part of our core services.
Can I bring my own tuning advisor or arrange a remote tune?
Yes, but please call ahead to make special arrangements.
Can I arrange an evening or weekend dyno session?
Tecmotion does not generally offer weekend appointments, but does offer evening appointments by special arrangement. We will make a reasonable attempt to arrange a dyno session that is compatible with your busy schedule. Please call to discuss any special scheduling arrangements that you may require.
What should I bring with me?
Bring the car, any parts you intend to substitute on the car, any tools you might require for parts substitutions, and any flash tuners or detachable tuning devices and cables required for your engine management system.
What preparations should I make to the vehicle prior to arriving at the dyno shop?
Make sure that your vehicle is in good repair, that the tires are inflated to the manufacturer's recommended pressure, that your engine oil level is good, that you have lots of fuel in the tank, and be prepared to provide us with an RPM operating range for testing. For freshly built vehicles, please ensure that the car can be started before bringing it to the shop unless you have called ahead to discuss a vehicle that doesn't run. Tecmotion reserves the right to refuse to test any vehicle. We also appreciate working on a clean vehicle!
Do you test vehicles without mufflers?
We will test vehicles with open exhaust or unusual exhaust arrangements, however we strongly prefer to test such vehicles during off-hours in order to promote better relations with our neighbors! Call ahead to discuss testing requirements for vehicles with very loud or unusual exhaust configurations.
Can you test vehicles other than Mustangs?
Yes. A "Mustang Dynamometer" is made by a company called Mustang Dynamometer but is designed to test any kind of two wheel drive vehicle including muscle cars, sport compacts, family sedans, and pickup trucks. The system can easily accommodate both front and rear wheel drive vehicles.
What is a chassis dynamometer?
Think of a chassis dynamometer as a treadmill for cars. The car's wheels run on rotating drums, and the force applied to the drums is used to determine power and torque output of the vehicle, at the wheels.
Who do you recommend for parts?
For Mustang and Ford we recommend Western Motorsports in Calgary and Hardcore Performance in Saskatoon. For Corvette, Camaro, and other GM Performance parts we recommend Western Corvette in Calgary.
Who do you recommend for installation services?
Tecmotion can perform selected Ford installation services in Calgary, so feel free to call to discuss your project. For Corvette, Camaro, and other GM Performance installations we recommend Western Corvette in Calgary. In Saskatchewan we recommend Phobia Auto Care in Martensville for performance installations on all makes.
Who do you recommend for fabrication services?
For custom exhaust, rollover systems, and other custom fabrication for performance applications we strongly recommend Unobtainium Welding. Many of Tecmotion's own rides feature Chris' fabrication work.
Who do you recommend to detail my car?
For detailing work we recommend Personal Touch Car Care in Calgary or Defiant Detailz in Langdon.